HAZARDOUS WASTE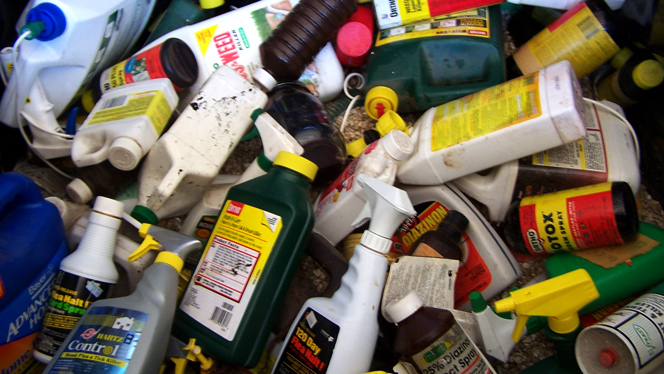 Hazardous Waste
Hazardous waste must NOT be placed in any of your household waste or recycling bins.
Hazardous items include:
Acids/alkalis
Batteries (lead acid/rechargeable)
Gas bottles
Herbicides
Insecticides
Paints
Pesticides
Pharmaceuticals
Pool chemicals
Solvents (such as paint thinners)
Stains
Varnishes
Waste oil
Green Industries SA provides a service for the collection of these hazardous household wastes and farm chemicals at the GISA depot located at the corner of Magazine Road and Henschke Street, Dry Creek. The depot is open from 9am-12pm on the first Tuesday of each month (including public holidays).
This service is only available to householders and farmers. The EPA depot will not accept wastes from businesses.
Items NOT accepted:

Important note: medical waste also has specific licensing and management requirements and is not part of this collection.
Hazardous waste queries
For further queries, please contact Green Industries South Australia on (08) 8204 2051 or visit the Zero Waste SA website.
(Please note Zero Waste SA is now Green Industries SA. Contact details and other links on this page may no longer be current)
Download the information sheet below for further information and details about Hazardous Waste:
Household Hazardous Waste Depot Information Sheet