Services
East Waste helps councils manage waste and recyclables in many different ways. We can provide a full range of services, ranging from weekly general waste collection and fortnightly organics and recyclable collections, to hard waste, litter collection and bin repair.
Each week we collect around 160 000 bins across our six member council areas . Our 35 collection vehicles and customer service centre operate from our purpose-built depot in ottoway.
Our aim is to provide all our member councils with an efficient, effective and value for money service. At East Waste we tailor our services differently to each council depending on their needs. We also have service level agreements in place with some councils that clearly outline our services and high performance targets. We pride ourselves on providing a high quality service and monitor our performance and customer feedback in a range of ways.
All calls to our customer centre from councils or residents are logged and we use this information to measure and improve our services. We also constantly measure the effectiveness of our collection services through GPS tracking and kerbside audits, where we measure the percentage of bins placed upright and with their lids closed after collection (target >90%). Radio-frequency identification (RFID) is also used to automatically identify and track our trucks and bins in some council areas – an example of how we're incorporating technologies to improve our business and customer service.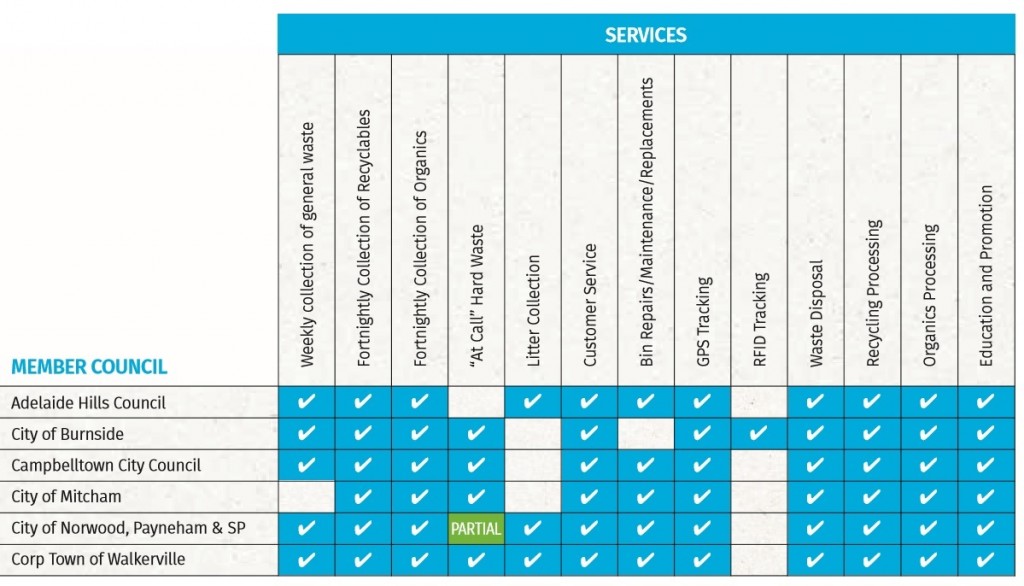 We are always looking for ways to better serve our councils and their residents. East Waste is exploring the possibility of offering new or expanded services including:
Enhanced at-call hard waste collection
Enhanced street bin (litter) services
More efficient multi-unit dwelling waste and recycling collection services
Waste and recycling audit services
Community education.
Contact General Manager Adam Faulkner for more information on East Waste's expanded services or services available to non-member councils.