City of Mitcham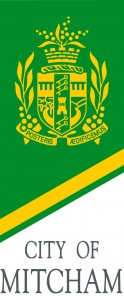 We provide City of Mitcham residents with a:
blue-lidded bin (140 litres) for general waste (collection is managed by Mitcham Council)
yellow-lidded bin (240 litres) for recycling
green-lidded bin (240 litres) for green organics (residents to provide their own bin)
at call hard waste collection each year.
The City of Mitcham operates its own general waste collection service and East Waste collects recyclables and green organics fortnightly. Check your collection calendar and map to find out recycling and green organics pick up days. Your bin collection may change if it falls on a catastrophic or extreme fire danger rating day – find out more about bin collection on fire warning days.
Have we missed your bin? Get in touch with us to arrange collection or report a problem with your recycling (yellow lid) or green organics (green lid) bins. If the general waste (blue lid) bin was not collected please contact Council on 8372 8888 or email mitcham@mitchamcouncil.sa.gov.au.
East Waste collects hard rubbish for City of Mitcham residents and each household is entitled to one free hard waste collection (up to two cubic metres, about the size of a standard trailer load) Book your hard waste collection.
We work with the City of Mitcham to help achieve their waste management goals – current waste management strategic plan and targets are outlined in Planning for Tomorrow's Community Today, the City of Mitcham's strategic plan. Some key waste management approaches and targets include:
Natural resources are conserved and waste is minimised either through avoidance, reuse, recycling or recovery.
Target 67: Zero waste – Reduce waste to landfill by 35% by 2020 (baseline: 2002-03).
The City of Mitcham and East Waste are also committed to meeting the goals and targets outlined within the State's overall waste strategy. Find out more about East Waste's commitment to the environment and our waste management and recycling processes.