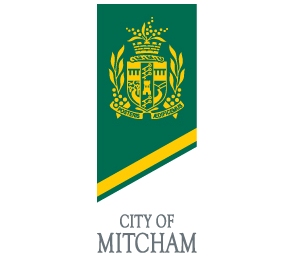 We provide City of Mitcham residents with a:

---
Have we missed your bin?

Get in touch with us to arrange collection or report a problem with your recycling (yellow lid) or green organics (green lid) bins.

If the general waste (blue lid) bin was not collected please contact Council on 8372 8888 or email mitcham@mitchamcouncil.sa.gov.au.
Additional bins

If you require an additional waste or recycling bin, these are available subject to approval and an annual service fee. Please contact Council on 8372 8888.
Green Food & Garden Organics/FOGO bin

To use the green organics kerbside service, City of Mitcham residents need to provide their own 240L green lid bin. These are available from the following suppliers:
Kitchen Caddy for food scraps

By using a kitchen caddy system you can easily divert food scraps and other compostable items. Kitchen Caddies and compostable bags are available from the City of Mitcham Civic Centre, 131 Belair Road, Torrens Park, at a discounted price (inc. GST). All food scraps, tissues and paper towel can be placed in the kitchen caddy before placing tying the bag and placing it into your green lidded food and garden organics/FOGO bin.
Hard rubbish made easy!

East Waste collects hard rubbish for City of Mitcham residents and each household is entitled to one free hard waste collection (up to two cubic metres, about the size of a standard trailer load) each year. Book your hard waste collection.
Electronic waste recycling

Click here to locate your nearest drop-off location for electronic items i.e. anything with a battery or cord. Most electronic items are banned from landfill and should be recycled.
---
We work with the City of Mitcham to help achieve their waste management goals – current waste management strategic plan and targets are outlined in Planning for Tomorrow's Community Today, the City of Mitcham's strategic plan. Some key waste management approaches and targets include:
Natural resources are conserved and waste is minimised either through avoidance, reuse, recycling or recovery.
Target 67: Zero waste – Reduce waste to landfill by 35% by 2020 (baseline: 2002-03).
The City of Mitcham and East Waste are also committed to meeting the goals and targets outlined within the State's overall waste strategy.
Find out more about East Waste's commitment to the environment and our waste management and recycling processes.