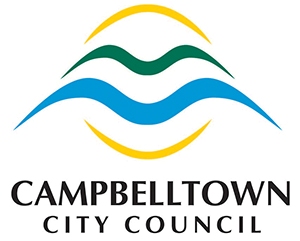 We provide Campbelltown City Council residents with a:
General waste is collected weekly and alternate fortnightly pick-ups are scheduled for recycling and green organics. Check your collection calendar for bin collection days. Your bin collection may change if it falls on a catastrophic fire danger rating day – find out more about bin collection on fire warning days.

---
Missed bin day?

Get in touch with us to arrange collection or report a problem. East Waste also manages bin repair and replacement for the Campbelltown City Council – contact us to organise this service for you.
Does your bin need repairing?

Click here to fill in the online request form or call East Waste on 8347 5111.
Kitchen basket for food scraps

Register to receive a kitchen organics food scrap basket and compostable bags! To register for the food scrap recycling service, simply come into the Council offices, 172 Montacute Rd, Rostrevor where you can collect your basket for $5 and a complimentary roll of compostable bags from Council. A roll of bags should last approximately 12 months.

Additional bags can be collected from the Council offices during office hours 172 Montacute Rd, Rostrevor. For more information contact 8366 9222.

The kitchen basket and compostable bags are an easy and efficient way of recycling your food scraps through your green organics bin. Use your basket in the kitchen either on the bench top or under the sink. When full simply tie off the compostable bag and place it directly into your green organics bin. This material will then be sent to a commercial composting facility where it will be turned into high quality compost.
Hazardous Waste

Click here for more information on disposing of hazardous materials safely.
Electronic waste recycling

Free drop-off for electronic items, ie. anything with a battery or a cord, at Campbelltown Council depot, 6 Newton Road, Campbelltown. Open Monday-Friday 8am-3pm. Or click here to search for your nearest drop-off location.
---
East Waste and Campbelltown City Council work together to manage waste and recycling in the council area and the Council has is focused on minimising waste in the community. You can read more about Campbelltown City's waste management goals in Environmental Management Plan 2020.
Key targets from the plan:
Increase the amount of waste diverted from landfill for kerbside and hard waste collections to 60%.
Reduce illegal dumping incidents by 25% from 2013-14 levels.
Reduce contamination of kerbside recycling by 5%.
Find out more about East Waste's commitment to the environment and our waste management and recycling processes.