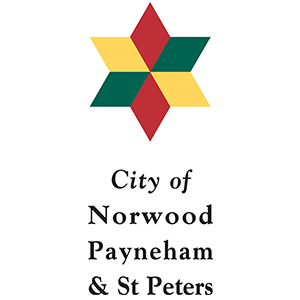 Residents are entitled to book (per financial year):
2 x General hard waste collection, including E-waste (additional collection = $50 per collection / $25 for concession).
2 x Mattress and/or ensemble collection
Please allow up to 3 – 4 weeks booking time, a collection date will be provided to you after we receive your booking request. If you do not receive a booking confirmation within 24 hours, please contact us 8347 5111.
Please note that mattress and ensemble bases must be booked separately for recycling Please allow 1-2 weeks for mattress or ensemble collections.
Items must be placed on kerbside no earlier than 24 hours prior, and no later than 6:00am of the booked collection date. Residents will be asked to remove their waste from the kerbside if placed out earlier than permitted, fines may apply if items are not removed.
Booking changes or cancellations

If the booking needs to be cancelled or changed, you must contact East Waste by email east@eastwaste.com or phone 8347 5111 no later than 2 full business days prior to your scheduled collection date. If late or no notice is received the booking will count as 1 collection toward the annual allowance or you will forfeit any fees paid.
What CAN be collected as Hard Waste?

| | |
| --- | --- |
| | Air conditioners (please ensure that they are degassed by a licenced professional before placing them on the kerbside) |
| | Bikes and toys |
| | Blinds and window coverings |
| | Car seats (please cut straps so that old and damaged seats that are unsafe are not picked up and re-used) OR recycle them at RAA Child Safety Centre, 101 Richmond Road Mile End. |
| | Dismantled clothes lines |
| | Floor coverings (up to 2 metre lengths) |
| | Furniture |
| | Hot water services |
| | Lawn mowers |
| | Mattresses (needs to be booked as a separate collection) |
| | Rainwater tanks |
| | Refrigerators and freezers (please ensure that they are degassed by a licenced professional and remove doors for safety) |
| | Sheets of iron and guttering (up to 2 metre lengths) |
| | Small items of scrap metal |
| | Timber off cuts (up to 2 metre lengths) *ensure that any nails are removed or bent over |
| | Tree and shrub prunnings (cut into 2 metre lengths and tied in bundles, max of 30 cm diameter) . Click here for alternative options and garden organics drop off locations. |
| | Washing machines and driers |
| | Wooden pallets – non-refundable/returnable |

Please note: Maximum of 2 cubic meters (2m x 1m x 1m, approximately 1 trailer load) can be placed out for collection. Excess or unacceptable items will not be collected and must be removed from the kerbside by the resident. If you are unsure of the amount you are placing out for collection, use this calculator tool to assist you. Simply tick the items you have placed out for collection and it will calculate the volume for you: www.selfstorage.org.au/storage-estimator.
What CANNOT be collected as Hard Waste?

| | |
| --- | --- |
| | Ammunition, explosives or flares (contact the Police 131 444) |
| | Batteries (Click here for options) |
| | Business or industrial waste (take to your local waste & recycling depot or licenced transfer station or arrange a business/industrial waste collection service) |
| | Bricks, rocks, dirt, pavers, PVC pipe, concrete and building materials (Click here for options) |
| | Car tyres (Click here for options) |
| | Car parts (e.g.gear boxes engine blocks and panels can be recycled through a car dismantler or scrap metal business) |
| | Co-mingled recycling (place in your yellow lidded recycling bin) |
| | Fire extinguishers (Click here for options) |
| | Food and Garden Organics (place in your green organics bin) |
| | Gas bottles (Click here for options) |
| | Hazardous materials (e.g. asbestos, chemicals, batteries, liquids, motor oils and paints) |
| | Items too heavy for two people to lift (e.g. water softeners) |
| | Panels of sheet glass (take to your local waste & recycling depot or licenced transfer station) |
| | Material with protruding nails and screws (please remove or bend over) |
E-Waste options

Please do not dispose of any e-waste in any of your bins. Many e-waste items contain hazardous substances including lead, mercury and phosphorous, which will become a hazard if they are crushed in collection trucks.

Electronic waste (e-waste) has been banned from landfill since 2013. Placing e-waste items in a bin for collection or transport for disposal at a landfill depot can be an offence and attract expiation fines of $300; fines of up to $30,000 can apply for intentional or reckless breaches.

Did you know you can drop electrical items off for recycling at many locations listed on our Electronic Recycling page? Sites are accessible during most days of the week and accept most items for free. Please check with each location for details.

If dropping off items for recycling isn't an option for you, E-waste can be collected with your general hard waste booking. However, you must advise that E-waste is included (in the comments section of your booking) so that it can be collected separately for recycling.
When will my waste be collected?

A scheduled collection date will be provided by East Waste following your booking request. Collections will be undertaken within 3-4 weeks, however during periods of high demand this period may be longer.
Keep your hard waste safe and tidy

Please ensure the hard waste outside your property is placed and maintained safely until collected. This can be achieved by:

adequately securing items so they do not fall out when lifted
ensuring items are not obstructing the road or footpath especially sharp or hazardous materials
not stacked too high, lay taller items down
ensuring items are less than 2 metres in length – break larger items up if possible
ensuring items are not greater than 50kg, to be safely lifted by two people
removing all doors from fridges and freezers
ensuring that air-conditioner units, fridges and freezers are degassed by a licenced professional before placing them on the kerbside
removing or bending over all sharp protruding objects such as nails and screws
What happens to hard waste after collection?

Smarter solution for hard waste disposal

Rather than going to landfill, unwanted household items are used to produce alternative fuel . SUEZ-ResourceCo alternative fuels facility at Wingfield recycles or re-uses 95 per cent of all incoming materials. This compares with about 20-30 per cent if sent to landfill.

Electronic waste, metal and glass are extracted and recycled through specialised recycling facilities. The remainder of the hard waste material is used as Process Engineered Fuel (PEF).

This initiative commenced with City of Burnside in 2016 (read more here) and now all seven of East Waste's member Council's hard refuse is processed this way, diverting over 3,000 tonnes from landfill each year.
Alternative options

Avoid or reduce:

Purchasing low quality, non-durable items as these may break and need to be disposed of more readily.

Choose to Re-Use:

Reusing is an important part of the waste avoidance hierarchy and many hard rubbish items can be reused. Consider donating items in good condition to a family member, friend or local charities so that they can be reused, before being recycled or sent to landfill as hard rubbish.

Most Op shops and charities are not able to accept electrical items, so please call and check with them first.

Old Furniture: Refurbish and repurpose into new masterpieces for yourself, to sell or donate them to charity.

Whitegoods and homewares: Second hand items can be purchased for a fraction of the cost of a brand new item.

Sell, Swap, Share or Donate: Durable, good quality items can used again by others. There are several websites promoting the re-use of items through resale, swapping, sharing and donating:

Buy, swap, sell and giveaway' groups on Facebook:

Garage Sale: Garage sales are a great way to sell and buy second hand goods.

Repair and Restore:

If it's broken, why not fix it? There are great 'how to' videos and manuals online. If you haven't got time to do it yourself, take it to a repair shop or get a handyman to help. This will also save you the cost of buying a new item to replace it.

Repair through a Repair Café:

Repair Cafes and shops allow items to be repaired and at the fraction of the price of for purchasing new.

Others listed here: https://www.adelaidesustainabilitycentre.org.au/projects/repair-cafes/

Recycle:

Take your unwanted items to a recycling centre. Eg. Electronic waste items.

Recycle your car seats at RAA!

We encourage you to take your old car seats to the RAA Child Safety Centre, 101 Richmond Road Mile End, where they will be recycled.

Cost is $5 per seat and if you are a RAA member you will receive a voucher to go towards your next purchase. If you have any questions about the scheme please contact the RAA Child Safety Centre on 08 8202 4592 or childrestraints@raa.com.au.

Compost and mulch:

Your tree and shrub prunings can be composted or mulched and used in your home garden. Alternatively you can place small cut up pieces into your green

Disposal to landfill should be the last resort option:

If items are not repairable, saleable or reusable then an alternative service to dispos or recycle hard waste materials throught the following Council depots or transfer stations:

Norwood Payneham and St Peters Council Depot
Glynde Depot
Davis Road, Glynde
Ph: 08 8360 9001

Campbelltown Works Depot
Electrical & household chemical waste
6 Newton Road, Campelltown
ph: 8366 9222
Open: Monday – Friday 8am-3pm
https://www.campbelltown.sa.gov.au/services/waste/ewaste

Magill Recycling & Salvage
6 Nightingale Ave, Magill
ph: 8333 1033
Open 7 days
https://www.facebook.com/Magill-Recycling-Salvage-689024794525298/

Scout Recycling Centre
16 Payneham Rd, Stepney
Ph: 8363 0869
Open Monday- Friday 8:00 am-4:30 pm, Saturday 8:00 am-1:00 pm and Sunday 10:00 am-2:00 pm. Closed Public Holidays
https://scoutrecycling.com.au/locations/payneham/

Prospect Bottle & Can Depot
277 Churchill Rd, Prospect
Ph: 8344 2585

Daws Road Recycling Centre
76 Daws Rd, Edwardstown
Ph: 8277 5588
Open 8.30 am to 5 pm weekdays, 8.30 am to 2 pm Saturday, 10 am to 2 pm Sunday. Closed on public holidays and over 4 day Easter break
http://www.recyclingsa.com.au/

Welland Waste & Recycling Depot
158 Frederick Street Welland
Ph: 8340 2200
Open 7 days; Monday – Friday 8:00 am to 5:00 pm, Saturday & Sunday 8:00 am to 4:00 pm
http://sawaste.com.au/rubbish-dumps-transfer-stations/

Newton Transfer Station
9 Virginia Road, Newton
Open 7 days a week 7.30 am – 5.00 pm Closed Christmas Day, New Years Day, Good Friday and Easter Sunday.
Ph: 8365 0025

Metro Waste
19-25 Murray Street Thebarton SA 5031
Ph: 8443 8827
Open 7 days; Mon – Fr: 8:00 am till 5:00 pm. Sat: 8:00 am till 4:00 pm. Sun: 9:00 am till 4:00 pm. Public Holidays: 9:00 am till 4:00 pm
http://www.metrowaste.com.au/

Thorntons Recycling
4 Murray Street, Thebarton
Ph: 8443 4716
Open 7 days; Monday-Friday 8:00 am-4:30 pm, Saturday 8:00 am-4:00 pm, Sunday 10:00 am-4:00 pm Closed Public Holidays
http://www.thorntonsrecycling.com.au

Wingfield Waste & Recycling Centre
412 Hanson Rd,
Wingfield SA 5013
ph: 08) 8345 4318



General guidelines

Please ensure waste items are:

placed on the verge no earlier than 24 hours before your collection date and no later than 6:00am on the collection day. Residents will be asked to remove their waste from the kerbside if placed out earlier than permitted, fines may apply if items are not removed.
please note items dumped at the kerbside without a confirmed booking could incur a illegal dumping/littering fine. (This is in accordance with the illegal dumping provisions under the Local Nuisance and Litter Control Act 2016—1.7.2017; a continuation of by-laws undersection 240 of the Local Government Act 1999.)

If you require assistance with moving your hard waste please contact your council as elderly residents or those with a disability may be eligible for assistance. Please allow for plenty of time for a booking to be made.