Compost your own food scraps through a compost system or worm farm.
Did you know 30%-50% of what is wasted in general waste bins is food?
When food waste is sent to landfill it rots and releases methane, a harmful greenhouse gas with 21 times the global warming potential of carbon dioxide.
You can help! By composting your food scraps in a home compost or worm farm. Below are some helpful videos and links on how to do it.
How To Compost – 5 Steps of Composting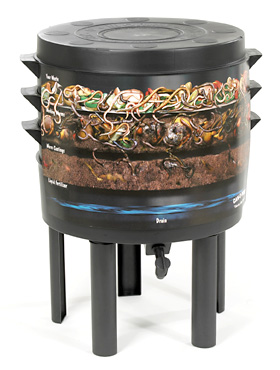 Get Composting Fact Sheet (ABC)
How to Build a Worm Farm Fact Sheet (ABC)