East Waste Support SIDS
26/8/2018
A noticeable addition to East Waste's truck fleet will be seen ov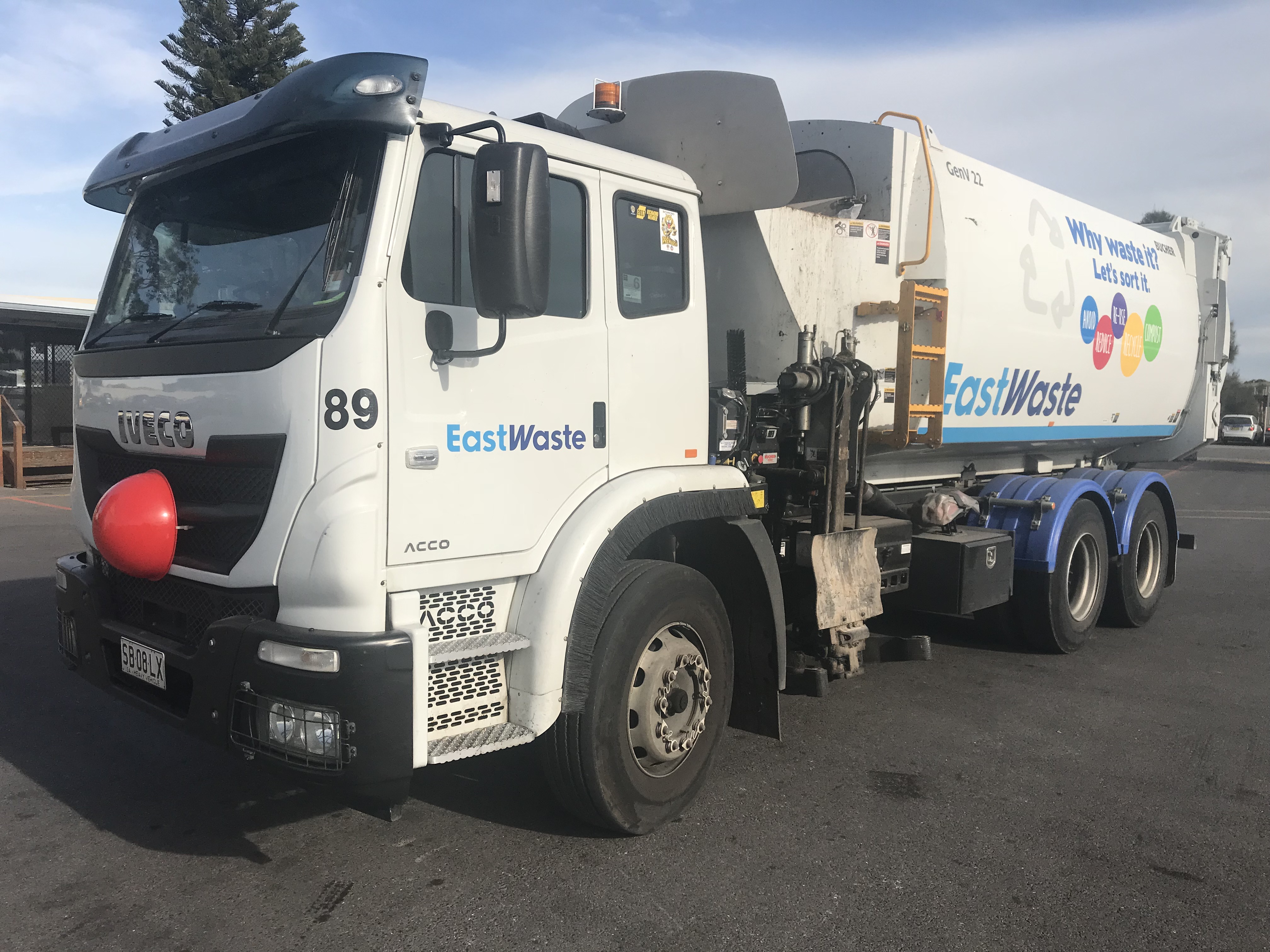 er the coming weeks as we take part in Red Nose Day to help the SIDS and Kids charity.
East Waste's CEO Rob Gregory said he was supportive of Red Nose Day and its objectives of raising funds and awareness of SIDS and Kids. "As a Community Service provider out and about in the community we see this as another way we can help to support our community and help raise awareness."
The charity offers nationwide free bereavement services to families who have experienced the death of a baby or child during pregnancy, birth, infancy and childhood, regardless of the cause.
East Waste's fleet service seven member council areas of Adelaide Hills, City of Burnside, Campbelltown City Council, City of Mitcham, City of Norwood Payneham and St Peters, City of Prospect and Town of Walkerville. "By placing a red nose on the front of each truck, we can spread awareness far and wide and show support of this vital cause." Rob said.
He added that "in the name of reducing waste, we will re-use and recycle the noses again for next year."
Anyone who wants to help out can buy Red Nose Day merchandise from stores including Target, Big W, Best & Less, Terry White Chemists, Dick Smith, Spotlight, News Express, Supercheap Auto, Sams Warehouse, Crazy Clarks, BCF and many other retail outlets throughout Australia.
Red Nose Day products can also be bought and donations made online at or by phoning 1300 1 RED NOSE (1300 173 366).
Red Nose Day began in 1988 as the key fundraising activity for SIDS and Kids.
Fundraising has contributed more than $16 million to research and education programs so far.